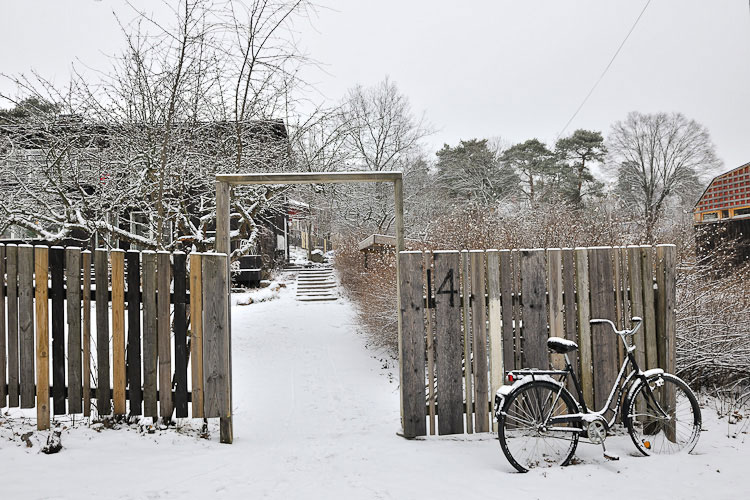 Escape Stockholm and get away from the city to taste the real Nordic food at David at Home. The Swedish chef David Enmark was tired of working in big kitchens and decided it was time to go back home. His house is located on Tranholmen, a quiet island with no cars where only 300 people live permanently. Although it is only 30 minutes from the city centre of Stockholm, it feels very remote. David trained as a chef in Stockholm and worked in restaurants like Ulrikstal Wärdshus and in the Grand Hotel in Franska Matsalen. In 2010 he started with David at Home and in the summer of 2011 the home food concept really took off when he got his official alcohol license, the first one in Sweden to be handed out to a chef cooking in a house, rather than in a real restaurant.
Two nights a week, David opens his house for patrons. Maximum 16 people can be seated in his dining room, adjacent to his open kitchen. People arrive, are immediately served an aperitif and can watch and even participate in David's kitchen. A laid back atmosphere is combined with high style food.
David often has business people, asking him to create a menu around a specific old and expensive wine. He also cooks together with guest chefs like Norbert Lang or in the future even with Jamie Oliver. Together they work around themes like Swedish truffle or asparagus, creating unique menus and flavours.
HOW ? In summer take a private boat from Stockholm to the island Tranholmen. With a taxi it's a 30 min drive and a 10 min walk on the island. Or take the subway to Ropsten and then the ferry from Ropsten to Tranholmen.
Bookings by phone or via e-mail.

WWW.DAVIDATHOME.SE